| | |
| --- | --- |
| Name: | Sophie Marceau |
| Born: | November 17, 1966 |
| Birthplace: | Paris, France |
| Nickname: | Flatfoosie |
| Height: | 1,73 m |
| Hair: | Brown |
| Eyes: | Brown |



1980 - LA BOUM, SOPHIE'S DEBUT

Sophie´s real name is Sophie Maupu. She was born in Gentilly on the 17 november 1966. Gentilly is a suburb Paris and her father was working there as a truckdriver. Sophie's mum Simone worked as seller in Galeries Lafayette. Sophie grewed up far away from studios spots.Not long. Sophie Marceau began acting in films at fourteen. At that time, she learned from one of her friends that Claude Pinoteau (a french movie director) was looking for new faces, for a teenagers movie called La Boum. This movie turned out to be a huge success. This led to the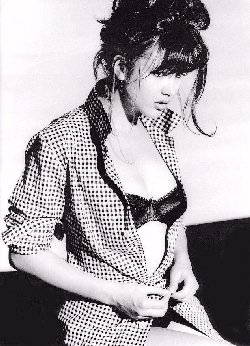 sequel La Boum 2 (1982) for which she received the 1983 Cesar for Most Promising Actress. She then bought back her contract with Gaumont when she was sixteen years old for one milion of french franks.

As we know, her given name was Sophie Maupu, but for cure professional reasons she changed her last name to Marceau, although she doesn't like the art of the French mime who many assume to be her father. Thus she takes this name from the street in Paris named "avenue Marceau" leading from the "Place Charles de Gaulle" (from the Arc de Triomphe) to bridge over Seine named "Pont des l'Alma". Namely this avenue at stone's throw from chez Artmédia, the agency representing Sophie Marceau. But when Sophie Marceau asked how to pronounce it, she responds simply, "Sophie".


She has since become one of the most popular and respected actresses in her own country - though she is still not an international star. At age 16, Marceau starred with Gerard Depardieu and Catherine Deneuve in "Fort Saganne" and then starred again with Depardieu in Maurice Pialat's "Police." In that same year, 1984, Marceau made the first of three films with Polish director Andrzej Zulawski, "L'Amour Braque".
"Of course I had to borrow the money", she said, "I didn't have such an amount. People did everything to keep me from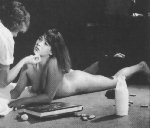 doing L'Amour Braque with Zulawski. It was violent and almost racist. I belonged to Gaumont (The studio she then worked for), I was their little pet and had to listen to them. But it was unbearable. I walked around the Champs Elysees wandering what to do. I was afraid to go to prison for breach of contract." Zulawski also directed her in "Mes Nuits Sont Plus Belles Que Vos Jours" and "La Note Bleue."

As she matured on-screen, her public image changed from the French cinema's little sweetheart to lovely seductress; aided in part by an almost annual series of articles on her by the French magazine Paris Match and by the sultry sexiness early adulthood brought her, Marceau found herself frequently voted atop a poll of French men as the woman they'd most like to sleep with. Garth Pearce, famous film critic, said about Sophie's sexappeal: "Marceau is even sexier in real life than on screen."

Her other film credits include "Fanfan," with Vincent Perez; "Pour Sacha"; "Pacific Palisades"; "L'Etudiante"; "Chouans"; "Descente Aux Enfers" and "Joyeuses Paques." - comedy with J. P. Belmondo.



"I have no secrets anymore," she says about her much-reported life. "They know everything about me."

ENTER TO THE INTERNATIONAL CINEMA
In the early 1990s, Marceau decided to take the international road, leaving the French film industry behind. This choice has led to her widest success: in 1995, she starred in Michelangelo Antonioni's Italian film "Beyond the Clouds". This film, co-starring John Malkovich, has made motion picture history in Japan. For the first time, the Japanese Administration Commission of the Motion Picture Code of Ethics has allowed scenes depicting pubic hair to be shown in Japanese cinemas. In the short time Sophie was chosen as Ambassador of Charm for France in East Asia and she enjoys great popularity there till now.
In 1995, Marceau also starred in another French movie - "D'Artagnan's Daughter," in which she performed her own swordfighting and most of the riding stunts.



"Come to Paris," says Sophie Marceau, "and you'll see that sex is all anyone talks about. People are obsessed! It's everywhere. How long is your penis? How big are your breasts?"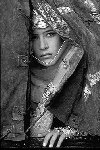 Her role in the Academy Award-winning "Braveheart" was her first English-speaking part. Asked why he chose Sophie for the character of Princess Isabelle, Mel Gibson replied: "Well, she's beautiful, she's French and she's a good actress. The character needed to be at least two of those things." Bettina Rheims, who has photographed her many times, calls her "the most beautiful and sensual of young actresses".



"Acting is wonderful therapy for people. Instead of suffering for yourself, someone will do it for you."

SOPHIE ISN'T ONLY ACTRESS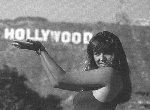 In spring 1995, she directed her first film,"L'aube a l'envers", an eight-minute short based on a screenplay she wrote while filming Braveheart and starring Judith Grodoche. This film opened "Un Certain Regard" at the 1995 Cannes Film Festival and was well received there.

She is critical of French cinema: "It's great that American cinema poses such a threat. In France we have all these pseudo-auteurs who don't have a new idea in their heads." She has a Hollywood agent, but is not tempted to move to Los Angeles and play the Hollywood system like Julie Delpy.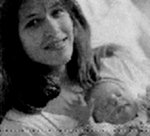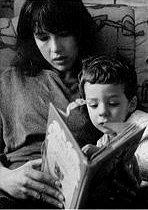 On July 24th 1995 Sophie had her first child, a boy named Vincent. She is unmarried, and lives in Paris (It's year 1996, but in present Sophie lives in the villa by the see in Santa Monica near Los Angeles and Vincend is signed up to local French school.) with Andrzej Zulawski, a Polish director who is 24 years her senior, who is also the father of her child. Sophie love her son much, she takes him with during filming.
"Women whose haven't child are living only halfly. And if some of them is saying, that she must wait with child yet, because she has no time for child, then it is just exluse, show of egoism..."
In 1996 Sophie Marceau got the most remebering role in the movie "Anna Karenina". - perhaps the role of the century for any actress. A beautiful, aristocratic young woman whose life at the peak of Imperial Russian society leaves her lonely and unfulfilled...a dashing military man with a noble title and a passionate heart...an affair that begins as a private infatuation, but soon scandalizes an entire city... Count Leo Tolstoy's classic romantic novel, Anna Karenina, paints an unforgettable portrait of two people who lose themselves in the throes of a love so powerful that it comes to dominate their very existences, changing forever their friendships, families and futures. Their scandalous affair is contrasted in the parallel tale of a disillusioned but wealthy landowner and his marriage to a jilted society girl. Although their union begins tentatively, over time it deepens and flourishes, bringing the pair happiness and fulfillment beyond their dreams.


SOPHIE MARCEAU - PROTECTOR OF NATURE

Sophie is an outspoken opponent of blood sports, and has joined Brigitte Bardot in protests against dove-shooting in the Gironde and bull-fighting in Provence.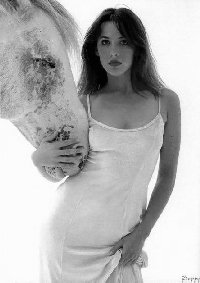 "I detest all forms of violence. For me, the toreador who tortures the bull loses his dignity as a man. One cannot respect life and approve of this game of death." She also loves the countryside and spends a lot of time there. Sophie used to own an antique farmhouse in Seine-et-Marne, but left it for good after her cats were shot by hunters and one of her dogs, an eleven-year-old cocker spaniel named Lolita, was stolen.


"I need the seasons to live to the rythm of rain and sun. In town, It's like you can hardly make the difference between night and day. "

In addition to her work for animal welfare, Sophie is a patron of Arc-en-Ciel ("Rainbow"), an organisation which helps sick children realise their dreams.


Sophie has published a book called "Menteuse" (Liar), Stock editorship in Spring of 1996. So far I have not seen it, but it is supposed to be available in France, maybe in some other European countries, too. Her first book is a semi-autobiographical novel. To the question if it is very autobiographical, she respoded: "More or less. I felt free to switch between truth and fiction." The book follows progress of a young actress as she travels to Cannes and America, and as she reflects on her childhood.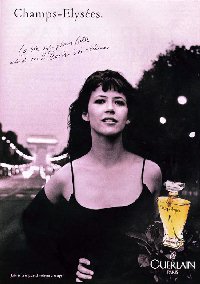 She has been chosen as the new face of Guerlain, for their perfume Champs-Elysées in 1996. The commercial shows Sophie getting out of her boyfriend's car, apparently after an argument. She then returns to the car, grabs a bunch of flowers from the passenger seat, and runs along the Champs-Elysées with the Arc de Triomphe in the background, tossing the flowers in the air. It was filming at five in the morning and directed in Paris by Peter Lindbergh. Asked how she felt to be appearing in their advertising as the epitome of French style and culture, she replied simply: "I don't see much difference from the girl I was at twelve." She wanted that job. Simply asked her agent and the agreement was her. Commerce billboard even inspired French songwriter Julien Clerk to write song "Sophie Marceau's breasts". Her reaction you can read in news. The head slogan of the commercial campaigne is "Life is best played without script". Just right for Sophie?
Sophie Marceau also insured her breasts for several millions francs and explained: "After all they are the most beautifull part of my body."

"Parfum is something transparent, invisible, indescribable... I decided to press my face into it."




"I love to taste, to vibrate, to live!"

Her stage debut in Jean Anouilh's "Euridyce" in 1991 brought her a Moliere Award for most Promising Newcomer. She also starred as Eliza Dolittle in "Pygmalion" at the Theatre des Arts Hebertot.

Sophie was recently in Italy filming Vera Belmont's "Marquise", about the 17th century actress Marquise Thérèse de Gorle, who was the source of rivalry between Molière and Racine. Filming was budgeted about 70 million francs and had released date of September 1997. In year 1998 she also starred in the "Firelight" and "Franck Spadone". Release of a new film Sophie starring "A midsummer's night dreams" with Michelle Pfeiffer is set to middle of 1999.
The newest film with Sophie playing in is "World Is Not Enough". (see NEWS) In this Bond film she will play apposite Pierce Brosnan.


Sophie Marceau At Artmedia

10 avenue George-V
75008 Paris
FRANCE
c/o Artmedia
---
page optimalized for Netscape Communicator 4.0+, screen resolution 800x600, author: Jospain